Connaissez-vous la série Cards and Words de Deisgned by Soco ? Personnellement, je l'adore. C'est une de mes séries préférées et je l'utilise assez souvent. J'étais donc très contente qu'un numéro 5 sorte enfin en boutique ! Et si en plus le même jour, Anita Designs présente son tout dernier kit Candid Snapshot, j'ai de quoi faire une jolie page du sourire de Romeo.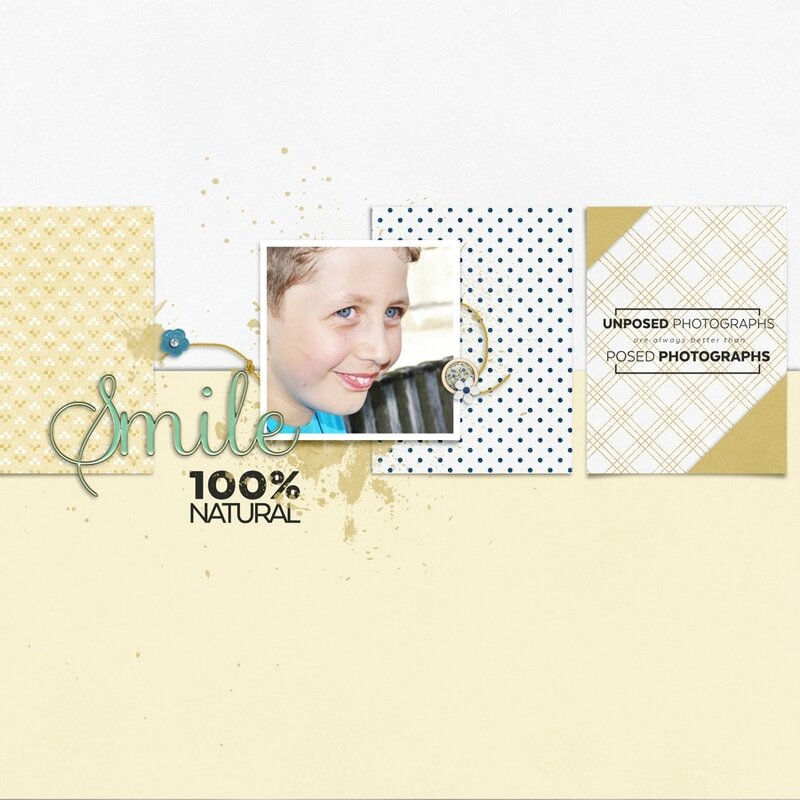 Crédits : Designed by Soco - Cards and words 5 ; Anita Designs - Candid Snapshot éléments et papiers
Et comme ces templates sont vraiement sensationnels, je n'ai pas pu m'empêcher de faire une deuxième page...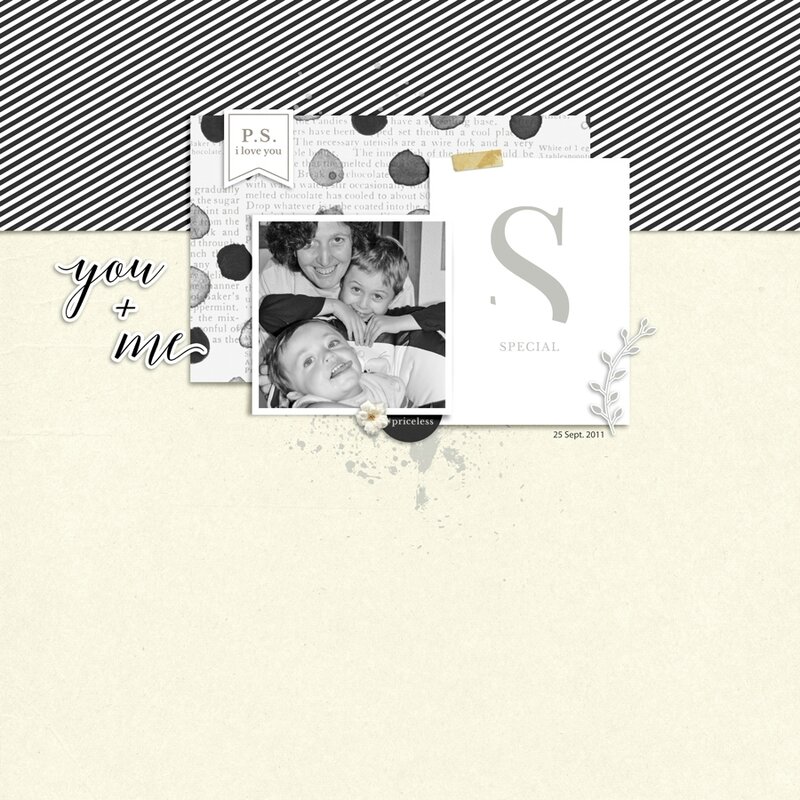 Crédits : Designed by Soco - Cards and words 5 ; Sahin Designs - Special day